Travel Movie......... http://www.youtube.com/watch?v=PNrTAnKnvEc&feature=youtu.be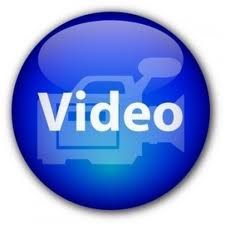 When we travel most of us have a common factor is to find beautiful landscapes or city we like visually.

From there the roads are separated and each traveler seeks different things different motivations that cause us to leave the place satisfied with the visit.
One of my motivations to travel is extremely difficult to achieve. I try to capture, live or feel new emotions, so I try to live everything with great intensity.

I have often angry when I saw some extraordinary wonder of nature turned into something very touristy without realizing I'm one more q, a traveler wanting to know everything ....

This journey has taken me to a Nordic country, the country of the God Thor, ice, and the Spanish beauty prototype of the 80s, which were only Swedish films Alfredo Landa, Pajares and company.

I travel from Stansted Airport to Skavtas by 44 pounds i / v.
Stvastas low cost is a tiny airport which is 120 km from Stockholm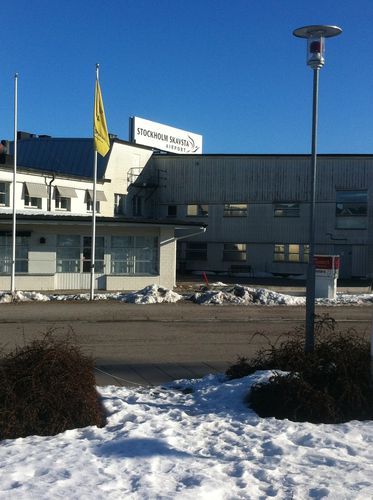 At the end of my article I will detail the total cost of the trip so that you have a budget that will serve amoldaros and reference.

To go from the airport to the capital's buses have Flygbussarna company that are just outside the airport and you will face very little stop too long in the waiting.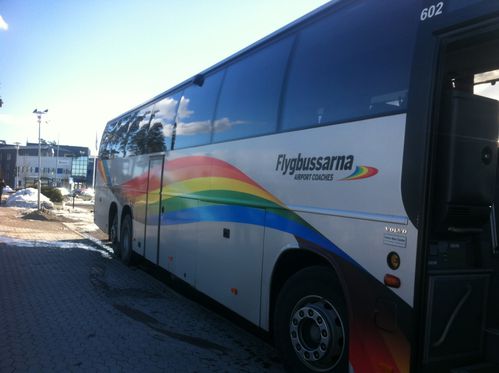 A beautiful day, sunny but completely snowed . Everything normal in a Nordic country in winter.
The buses are very clean and have anything that i,ve never seen on a bus. They have a television screen where a map and going through a GPS marking the point where you are on the route and the time you arrived.

The landscape seems lovely, full of firs and perpetual ice tongues on the rocks and suddenly a large clearing with two or three red prefabricated wooden houses away from each other by a considerable distance.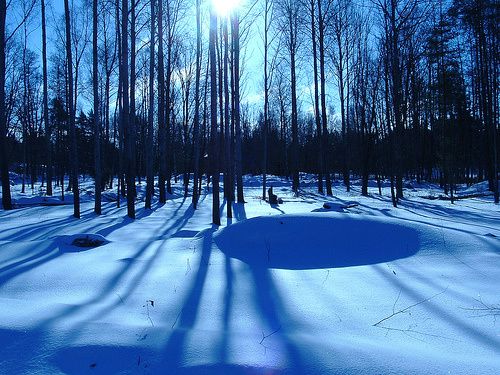 I'm not very fond of hunting, but I get the feeling that Sweden is a great place for hunting enthusiasts for its relief.

Every place I often remind people of my life when you see someone comes to mind ...... to me at this point I have in mind to my father, being him a great lover of the countryside and hunting.

Just arrived in Stockholm, after leaving my retina authentic landscapes of Christmas cards, I get of on Cityterminalem, the bus station, which is face to face with the central railway station.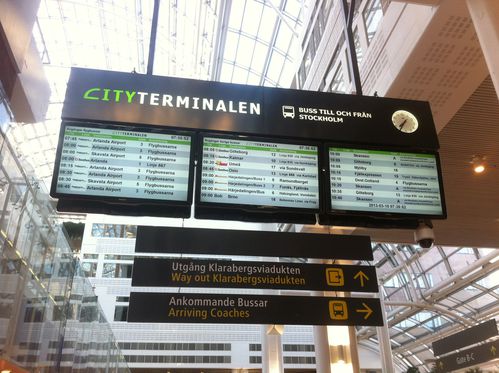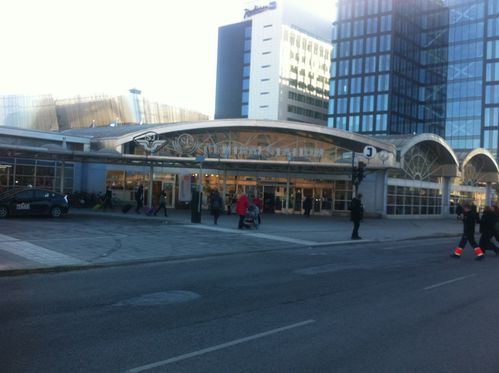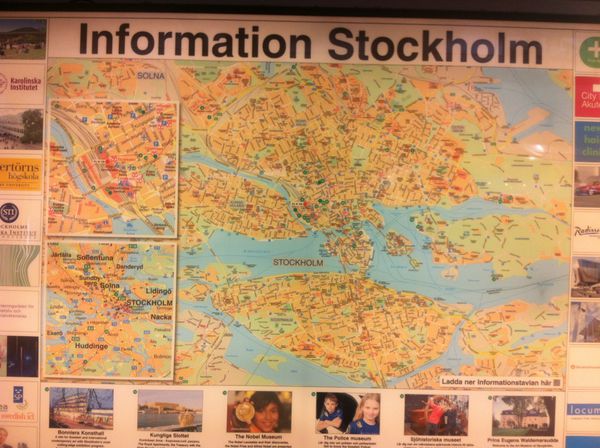 I walked up to Sergels Torg, which is the square in the center of which is located crystal obelisk.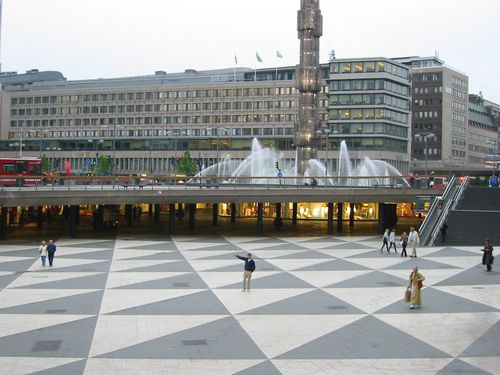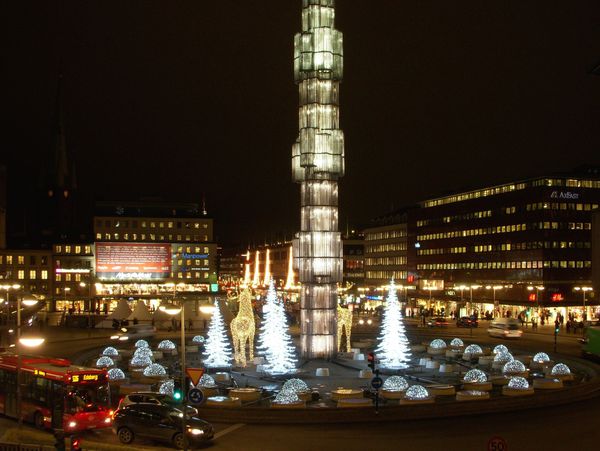 From there it goes to the central island of Gamla Stan one of the most famous streets of Stockholm q is pedestrianized and is where the main Underground stop.

Following that'll sweep to Gamla Stan street where I have the hostel and where the old town of Stockholm.

Seeking sunny areas that help ward off the cold, for 1 degree at noon, giving me to understand that sunset will be terrifying.


I find the hotel easily, in a street parallel to the main street of the island Vasterlanggatan.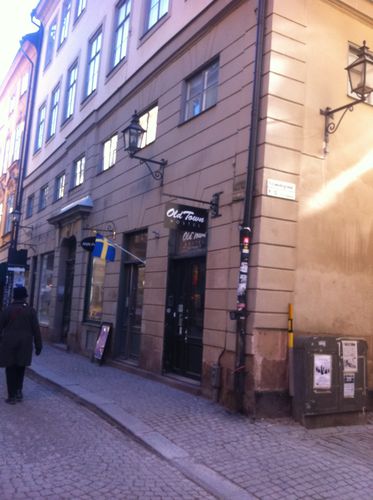 Basement is decorated all in white with tiny rooms Ibicenco type for 4 or 6 people and blind, without any window.

The common areas are nice and the place is clean. For 15 pounds per day in a city so expensive that you can to ask .....

For those interested the name of the hostel is:

Old Town Hostel

C / Stora Nygatan 22

oldtown@mosebackehostel.se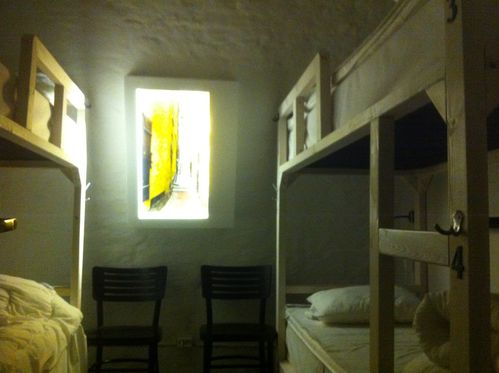 I advise this hostel, but I recommend that you take the sheets because otherwise you will be charged £ 5 for them. Dubet will provide them.

Has kitchen to cook up and there are also freebies such as coffee, tea and pasta.

The worst thing I see is that you only have two services for the entire hostel. There are 15 rooms with 4 beds each, that is, if it's full of 60 people.

The truth that how are you out all day this is not a big problem and you overlook.




I begin my visit to the island where I stay, the first inhabited and from where it started expanding population.


For those who do not know explain that Stockholm is a city that consists of 14 islands of different sizes. All linked by many bridges, from what I hear about 60.


Stockholm is located at the mouth of the Baltic Sea and the waters around the city from Lake Malaren.

STAN GAMLA

Q I do not think having a kilometer long and 500 meters wide so that you can travel all not spending much time.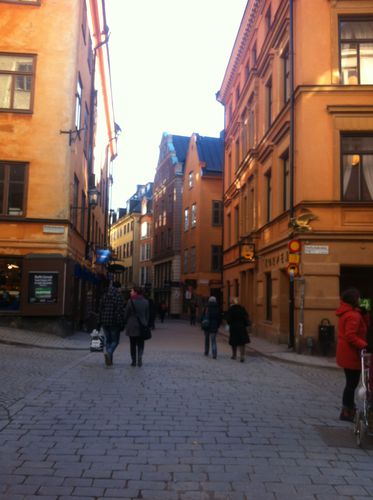 It is full of narrow streets with buildings and color reddish . Very lively during the day and full of nice restaurants and original packed candles everywhere.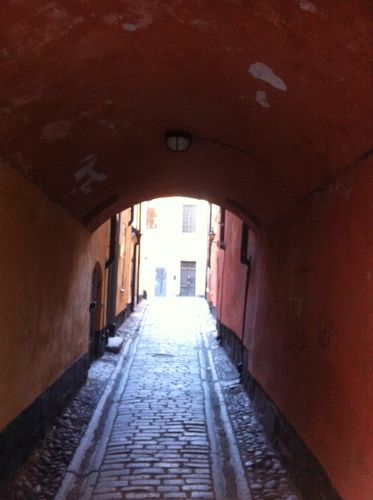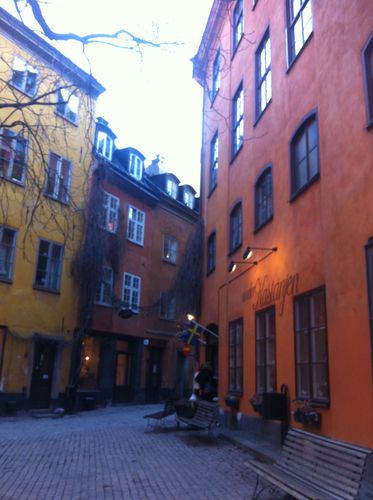 I visit the Royal Palace and saw the changing of the guard.


Also the place where the Nobel museum, with its typical houses postcard.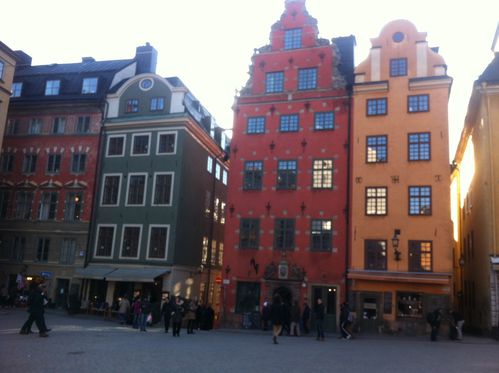 The narrowest alley in Stockholm, is on this island, where two people can barely move in parallel.
When I travel I love noticing the prices on the cards to restaurants, cafes, supermarkets, real prices for the day to day of a country ...

Here from the beginning I see a city will be prohibitive Having seen street stalls selling hot dogs in any city that would not exceed 1 or 2 euros, here they sell to 4 pound (4.5 euros).


With the theme of change because I get fast is to divide the number by 10, ie if something is worth 190 crowns, will be 19 pounds.

It got dark about 6am and I realize that in the case of this city not fulfilled the saying at night all cats are gray .... It becomes a dark city. No light most representative buildings may leave beautiful with the reflections of the lights in the water .....


In the early hours I'm starting to see things I do not like such as ATMs scarce.

Before coming to the Swedes had read practically use the card up to buy the newspaper but I think in everyday life are not going to pay you a coffee or card, because you can not, but because there are many more risks there is a confusion and you do not you become aware and which was 1 becomes 10 and once in your country to see who you claim ....


I pull for the modern area like 10 minutes looking for an ATM .... The minimum withdrawal of money was to change 30 pounds.

CITY

This is the area where this modern and local life of this city. The shopping and shopping and shopping centers.
I ate at a very typical market products of all types, similar to Spanish food market of a lifetime, is called Hötorgshallen.

Take a sandwich with bread rostbeef pretty tasty and a Diet coke, price 9 pounds! (About 10 e). Airport prices!!


Another thing I like is that I did not see a supermarket in my stay in Stockholm, except such food market that comment .....

Just find a Seven Eleven you sell 4 nonsense and little more, so I left without seeing food prices for comparison with Spain and England.

With the arrival of the night in this area begin to run many leisure clubs, where you can spend pleasant moments. I must admit that in that aspect giving it a 10 because it has sites really comfortable and with a nice atmosphere.

I will highlight a few that I liked very much by design.
Nordik light Lounge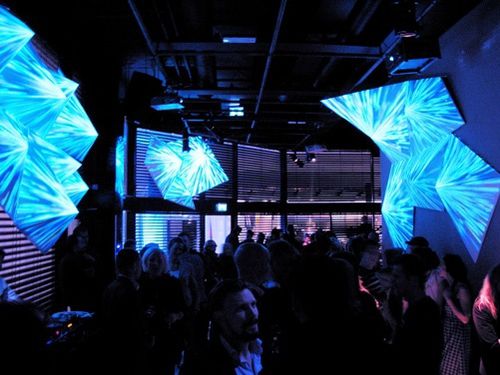 Icebar in Vasaplan both within the Nordic Sea Hotel is the only locally owned ice Icehotel chain. I say this because there are many different parts of the world which are copies of this and are not made ​​with ice Lapland area ...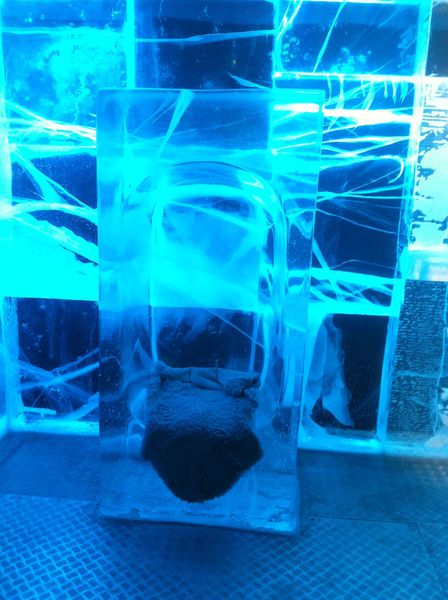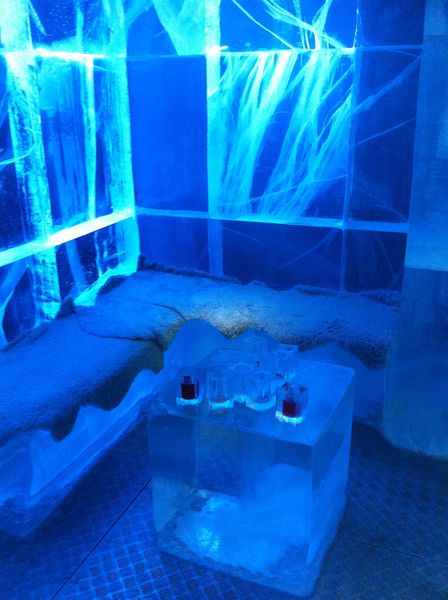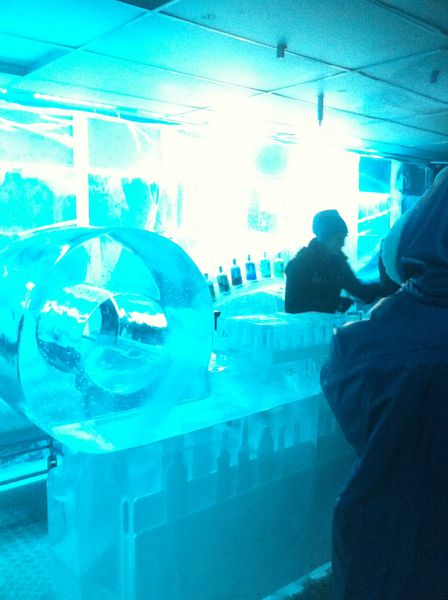 The entrance fee is 20 euros and they include about a shot glass of ice served.

Upon entering you get a poncho to withstand low temperatures and recommend you be within no more than 45 minutes per risk of hypothermia.

The bar is not very big but if that is truly original though is to visit only once.

Stockholm is infinitely Definitely nice day!!


With sunset the thermometer has plummeted too, -7 degrees at 20 am.

I decide to return to the hotel at 22 for rest and with the encouragement of early and continue my visit.

I share a room with three friends Hungarians and only one of the girls speak English.

Kungsholmen

The next day I get up about 8am and head to the island Kungsholmen.

Breakfast a pita with typical Swedish sausage and a drink with local brand Cacaolat type, I like to use products in the country where I am.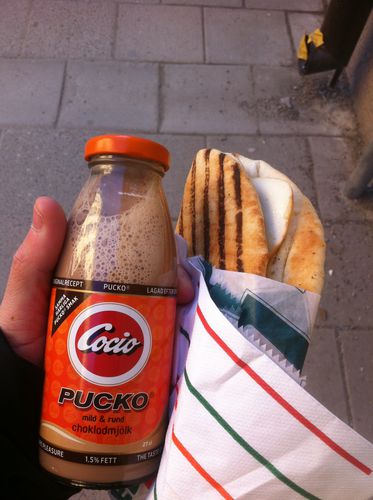 I visit first the Cityhall, the building where Nobel prizes are awarded.
At first glance it is a building imposed by its size but what makes it really nice is its lakeside location.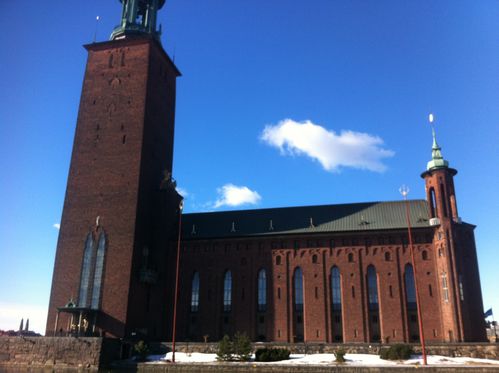 It has a central courtyard public access as opposed to the main entrance where through some stairs you get to touch the icy waters of Malaren.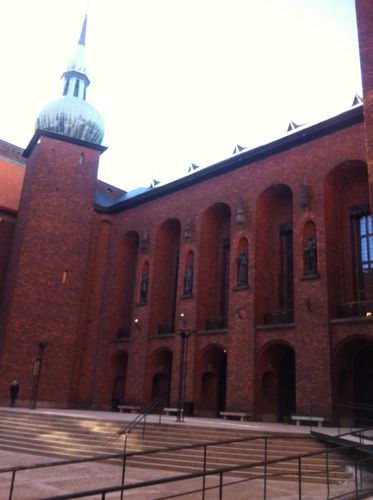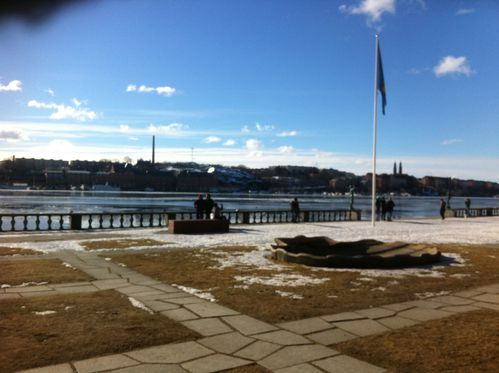 I take a walk along the dock watching boats and then back to one of the main avenues of the island.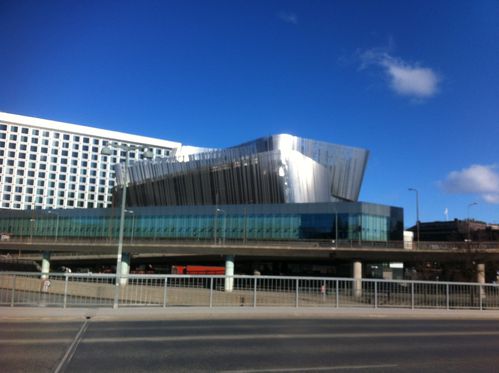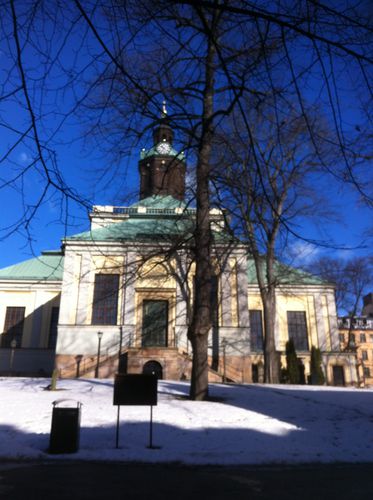 I see an island where I notice that there is a hill and where I think I can witness beautiful views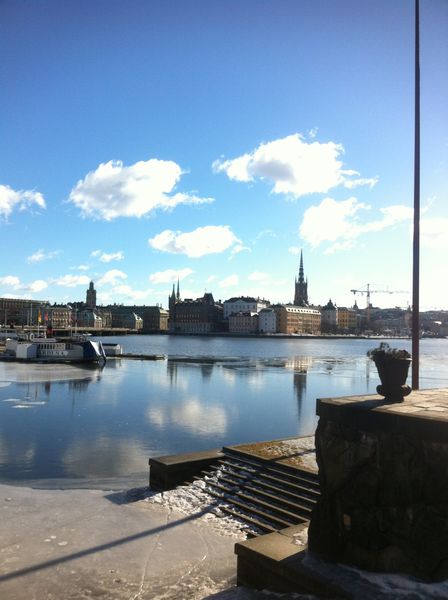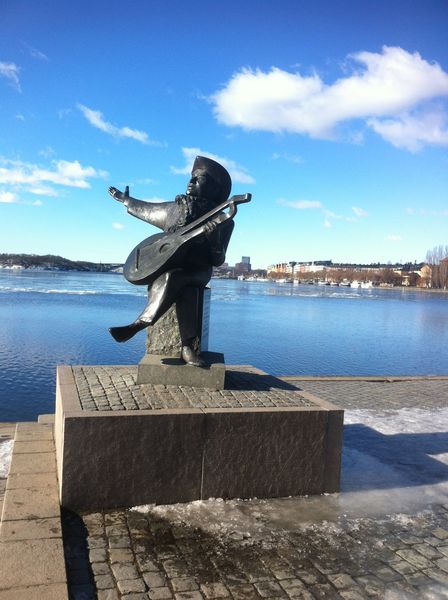 Is the island SORDERMALM

The road is not easy as there are patches of ice everywhere making it difficult to climb.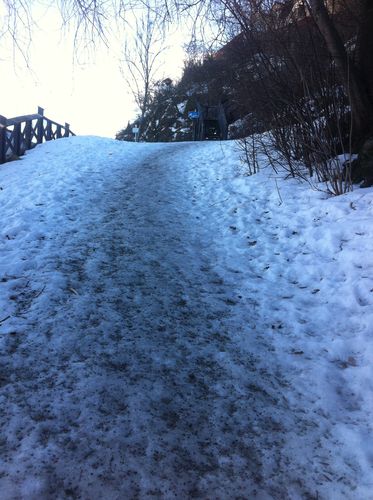 It takes me an hour to get there, the views are not what I thought but are quite nice.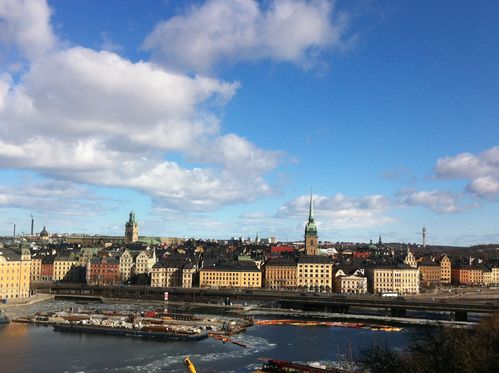 Once up, I find little park in quiet neighborhood where you can breathe, everyday life, and a very special way there the sound of two guitars.

Descending the island I find a house that has quirky top with entry from a suspension bridge made ​​a posteriori.
It must be a representative house as several groups of visitors stop with guide.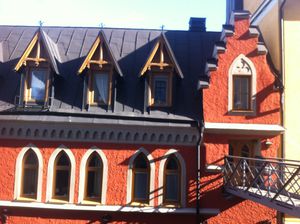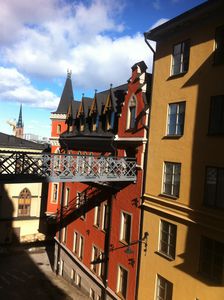 As I continue down a cobbled street in the pavement I see the ravages of extreme weather in Sweden, cold, moisture, salt and snow burn up the hardest materials!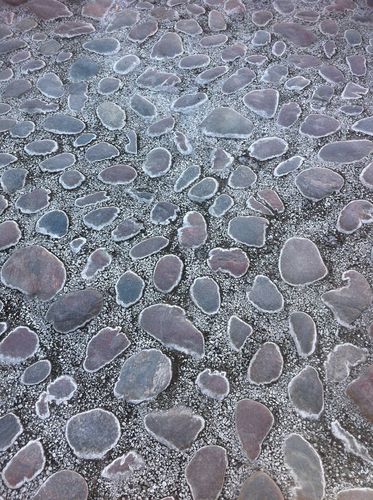 SKEPPSHOLMEN

I'll Skeppsholmen island to visit the museum Moderna. During my walk toward it I have a nice view and beautiful buildings.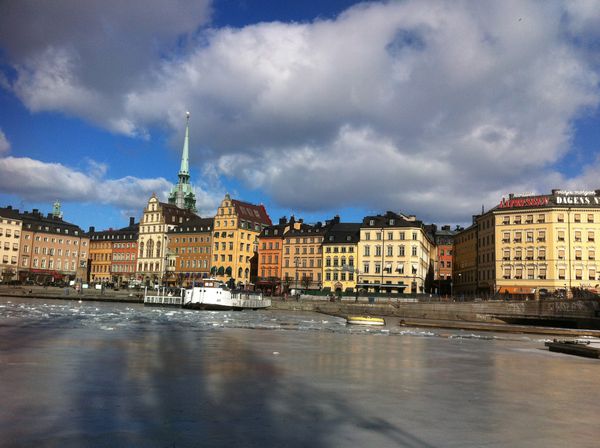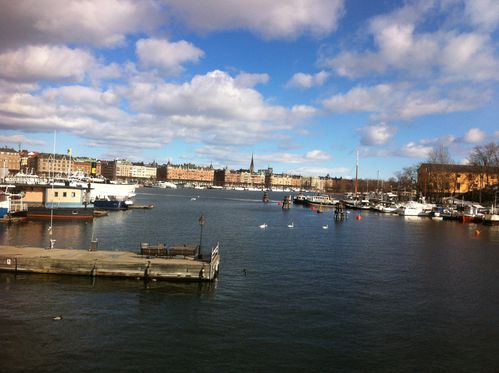 Distances are if you walk some consideration.

The museum is part free and part not with exhibitions of painters known as Klimt, Picasso and Dali `

The museum has a buffet restaurant with incredible views, totally recommended if you're out there.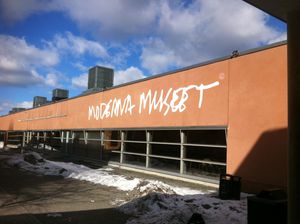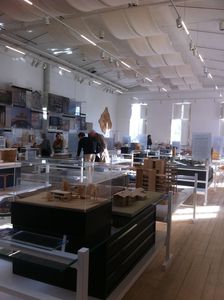 DJURGARDEN

One star is visiting the Vasa Museum on the island Djurgarden

Entry fee 13 pound (15 €)

I can only say that impressive!

A huge galleon 18 meters high and nothing more sail just 300 meters sank glitches. The boat is at 98% the original

He turned to get afloat in 1960 and is the only boat in the world we can see fully as q was home in structure.

It has more than 4O0 years!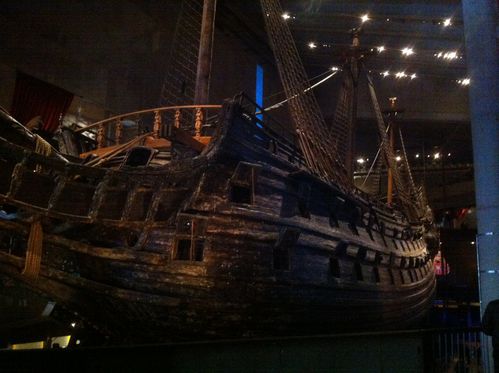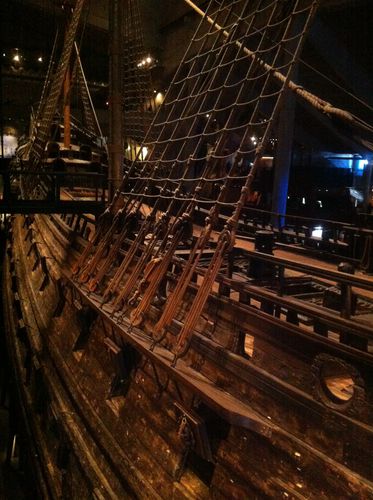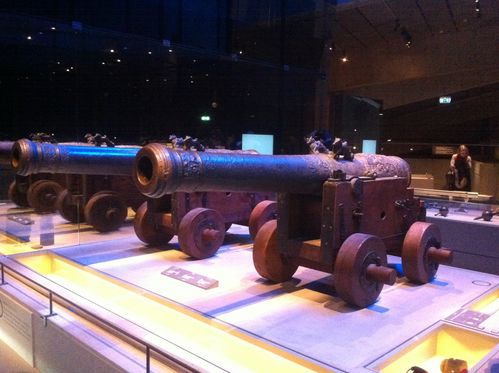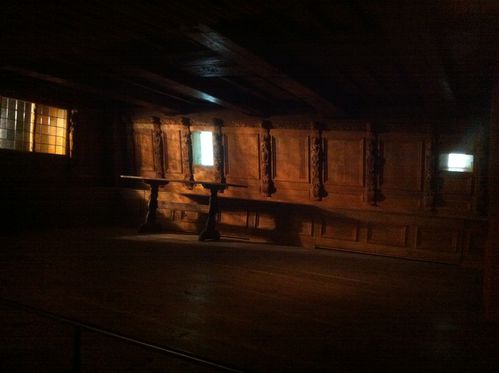 Inside you can see a movie where everything tells you in detail what happened and how it was carefully rescued and rebuilt.

We explain the operation of each of the companies working on the boat and had committed each.

Different rooms and many more things.

Next to the museum is the museum Nordiska Vasa, with a very nice building abroad and we know that in the history of the Swedish people since its beginning.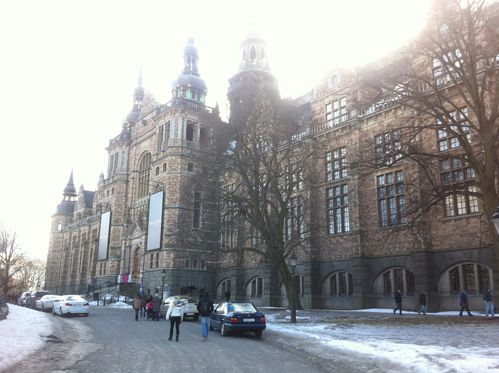 Beyond field and we can already see a huge park because I approach this beautiful.

All the huge lake is frozen and I need to walk on ice!!
The feelings I have are amazing ... Between fear and doing something you never thought you would .....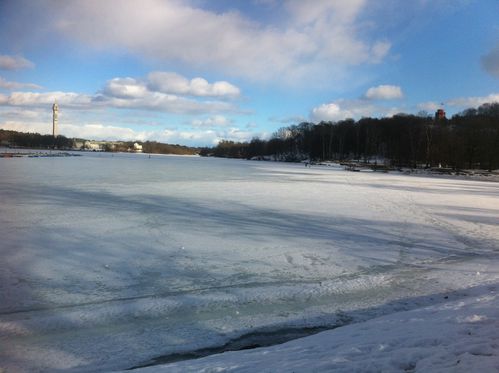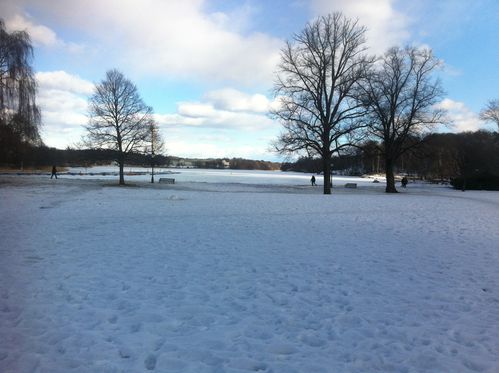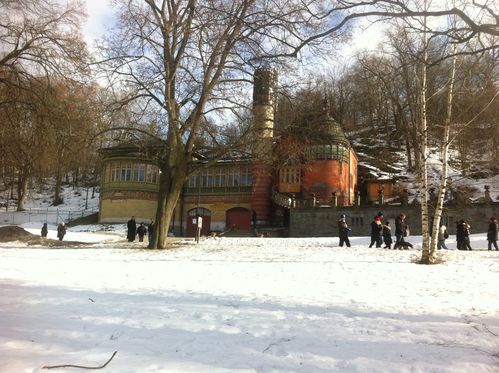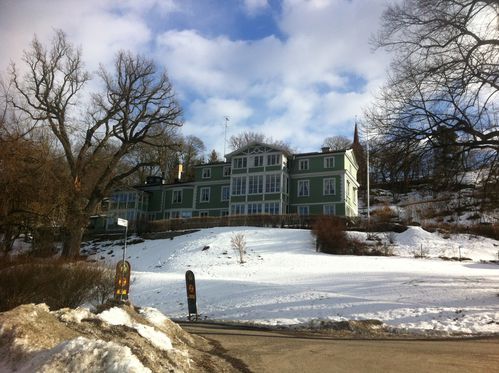 Well I finish my article recommending this city, but it seems a bit much people say that is the most beautiful city in the world.

I think two days is more than enough to visit if you plan out well whole time.

Then I'll put the estimated budget expenditure for a trip to Stockholm for two days BASIC. Of course varies depending on what you want to spend on eating and accommodation.

BUDGET TRAVEL

London-Stansted Airport Coach I / V 15 Pound

Flight London-Stockholm I / V Ryanair and booked 20 days prior to 49 pound.

Skavtas-Stockholm airport bus I / V 24 pound

15 pound night dormitory X2 30 Pound

4 basic meals, menu type Kebab, Burgers, etc. Pound 40.

Vasa museum tour 13 pound

Ice bar 19 pound

Total .... Pound --- 218 190 €

No museum or Ice bar - 186 €
Para estar informado de los últimos artículos, suscríbase: